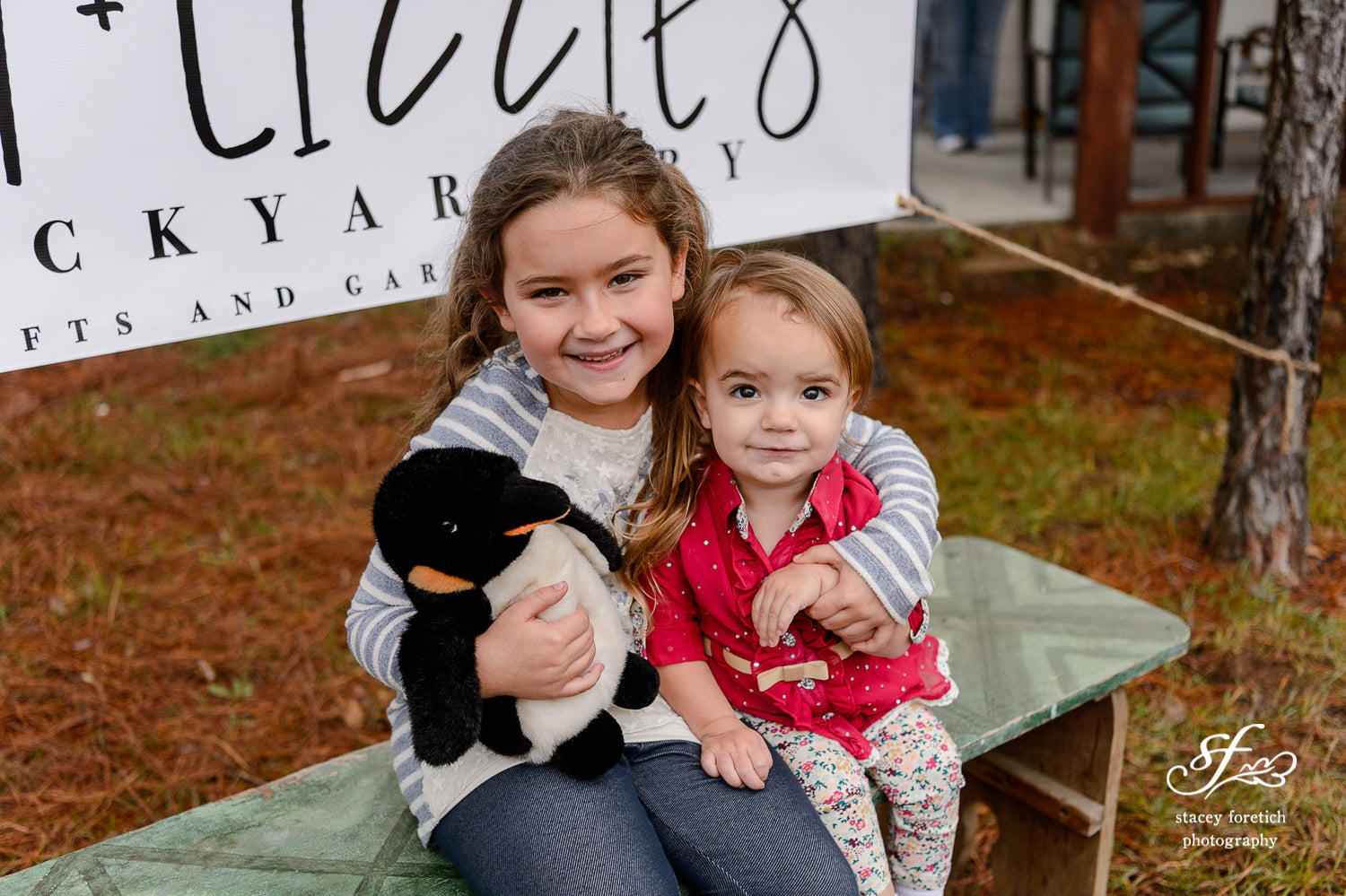 Our Story
After the sudden loss of her husband Nathan, Janice struggled to escape her grief. Left a single mother, she spent her days caring for her two children - Elizabeth (left) and Emmaline (right). She poured herself into loving her girls enough for her and Nathan.
When the girls were asleep and the grief was overbearing, Janice found solace in retail. The thrill of finding a unique garden statue or a giant stuffed flamingo was only heightened when she received a new package. Once she realized she couldn't possibly fit another thing in her home, Janice did the only logical thing to do: she started shopping for gifts.
Shortly after she found her new hobby in gift giving, she decided to turn it into a business. Thus, Em & Lizzie's was born, aptly named for her two most precious gifts.